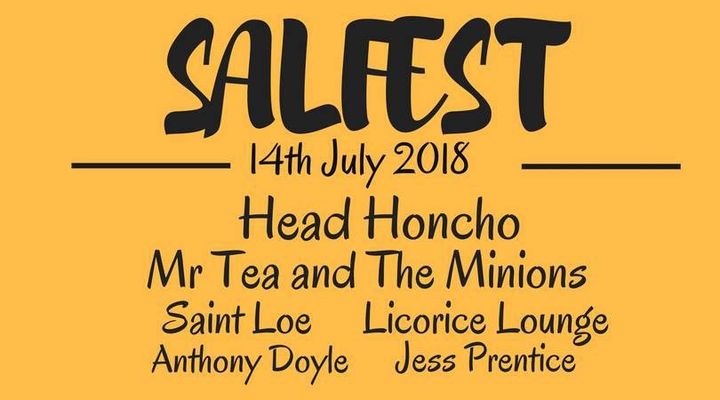 Salfest is back for it's 5th year!
We have 6 bands lined up for you for our 5th edition on the 14th July...starting off acoustically with Jess Prentice followed by Anthony Doyle, Tenbury's Liquorice Lounge, Salfest favourites Saint Loe, Gypsy flavoured party music from Mr Tea and The Minions and one of the most popular party bands around, Head Honcho.
Music stars at 1pm and continues until 11pm.
Tickets are available from The Salwey Arms at £11 each.